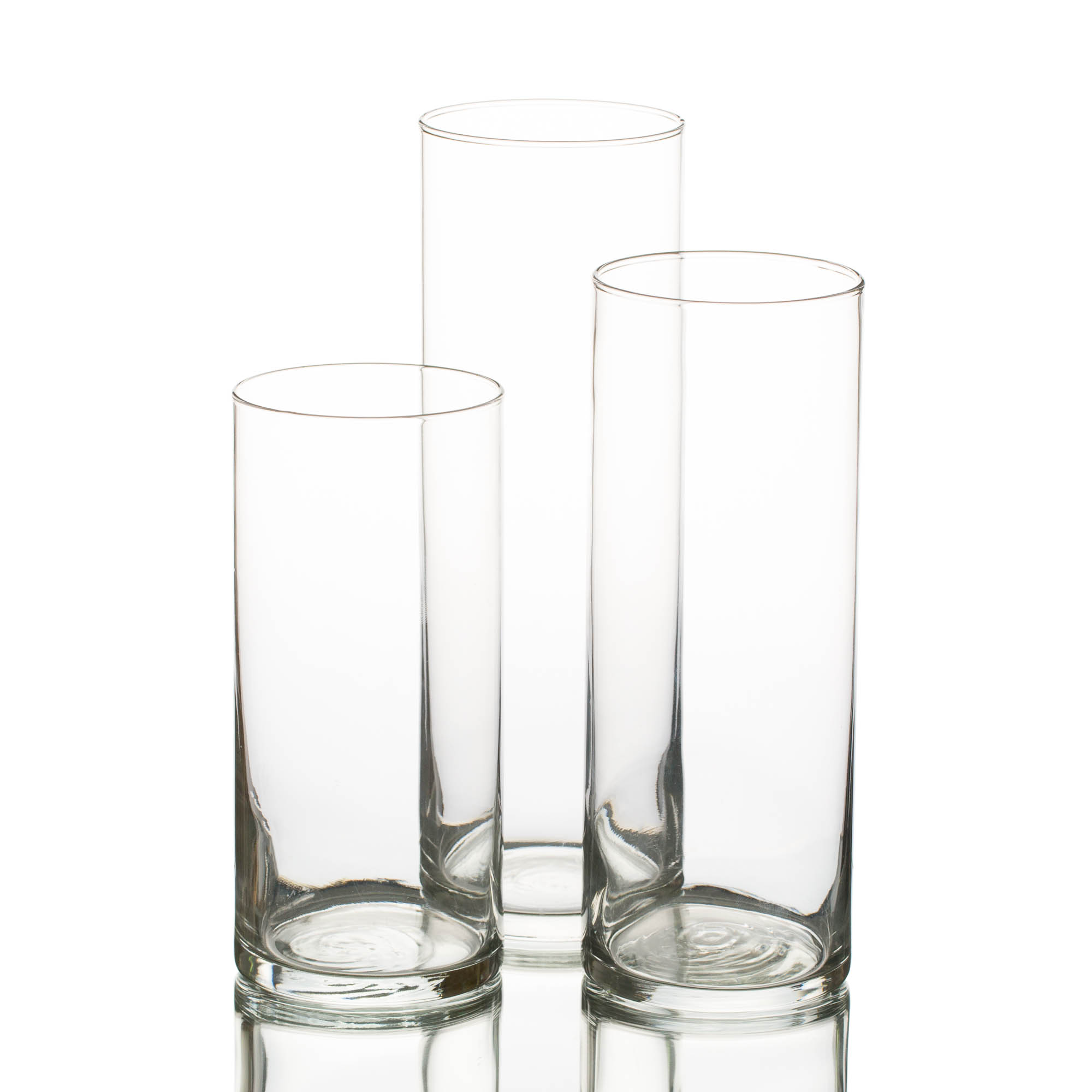 Cylinder Glass Vase Set
Eastland Cylinder Vases. These clear glass vases add levels and dimension to your table and are perfect for any occasion or setting. Fill these vases with water and a floating candle, flowers, rocks, sand and shells, plants, lights, or holiday decor. Set includes 3 tiered heights :
DIMENSIONS: Small: 3.25" W x 7.5" H. Medium 3.25" W x 9" H. Large: 3.25" w x 10.5" H
RENTAL PRICE: $10/set of 3. Or individually for $4 each
Please submit your preferred quantity and we will respond within two (2) business days.
Items are available for local pick-up or delivery. We do not ship.