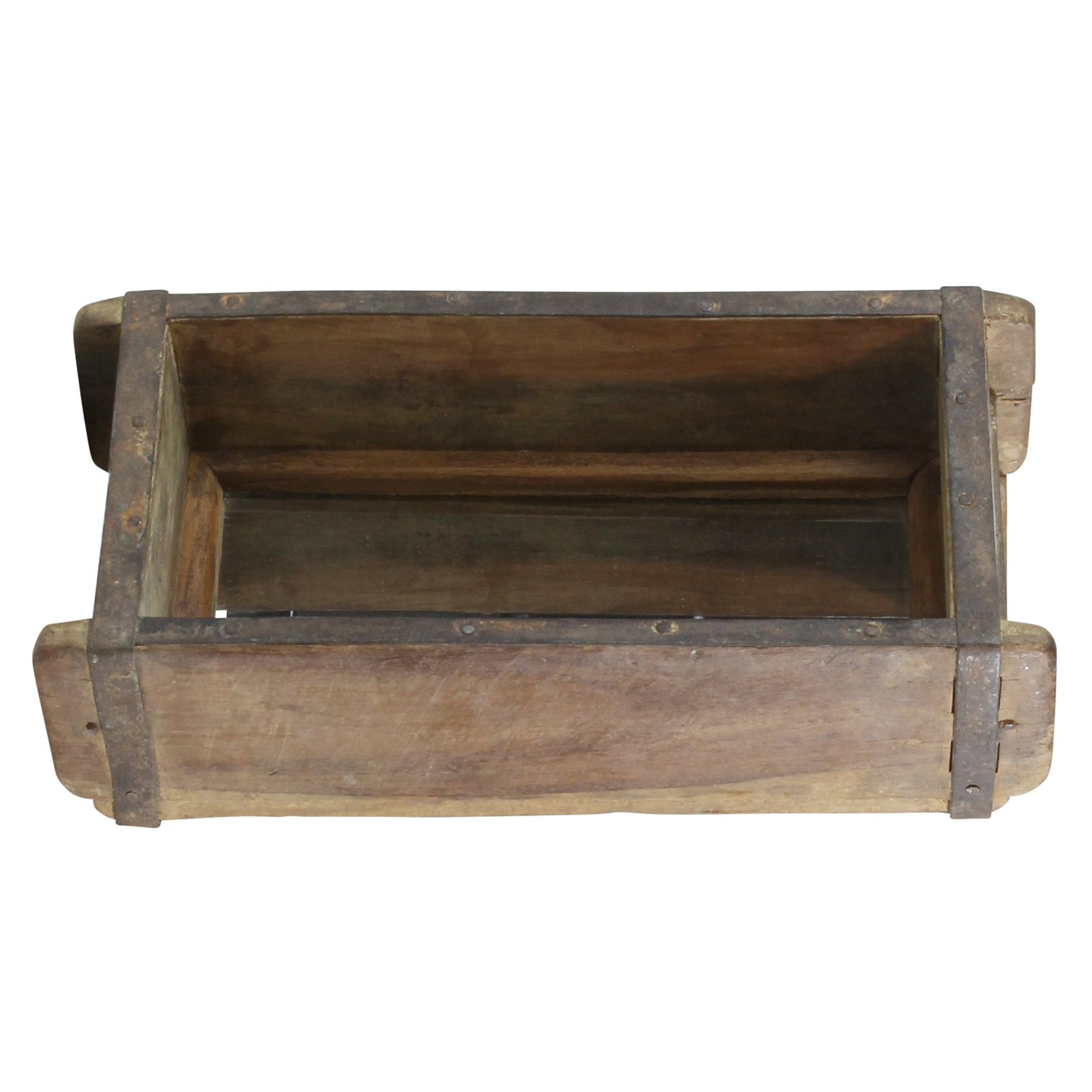 Brick Mold Box Planter
This single Wood Brick Mold with metal straps was used years ago to form adobe bricks to build brick homes and will add a farmhouse, cottage or vintage-chic atmosphere to your table. Enjoy their distinctive imperfections as no 2 molds are alike. Stand them up as a shelf for your decor or lay them flat and fill them flowers or plants.
DIMENSIONS: 6" W x 3.5" H x 12.5" Long
RENTAL PRICE: $8/each
Please submit your preferred quantity and we will respond within two (2) business days.
Items are available for local pick-up or delivery. We do not ship.